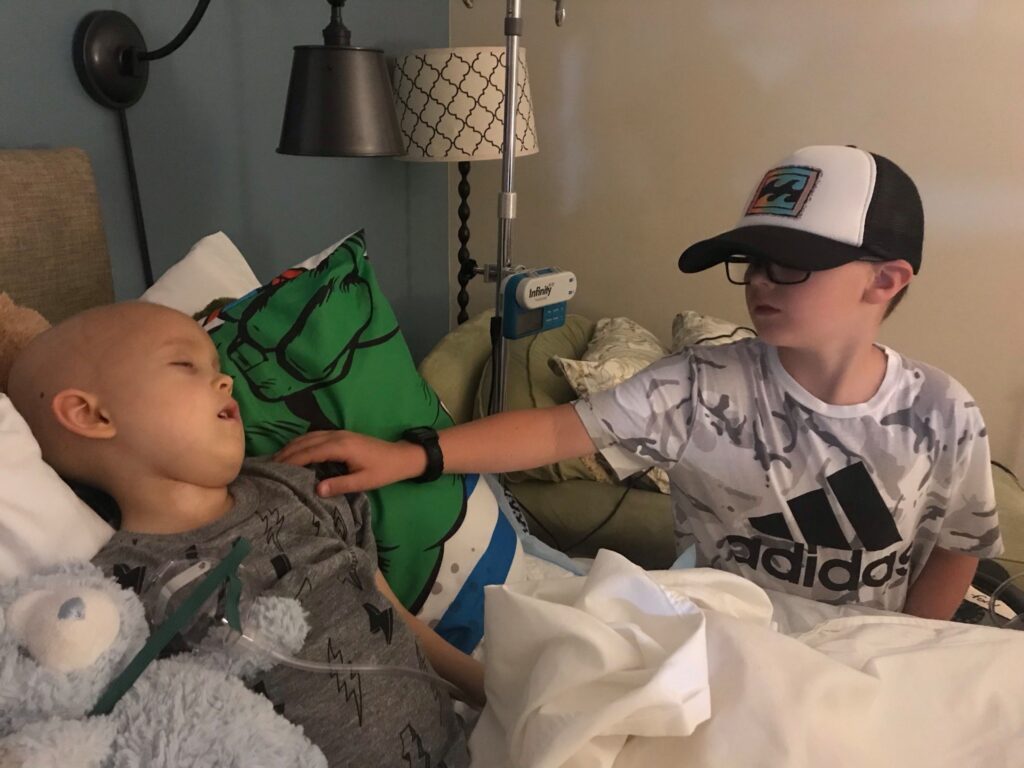 May was filled with love and many mini miracles.
May is Brain Cancer Awareness Month – we saw first hand how horrible this disease can be. We spent 19 days in the hospital and several of those days in the ICU. Kellan had palliative radiation, infusions to help stop the cancer in his marrow from eating away at his bones, platelet and blood transfusions, lots of pain medication, and we comforted him as he shared he was afraid to die.With the help of 4 teams at Children's Hospital of Philadelphia we were able to take the trip of a lifetime to Disney/Florida. Uncle Gary and Aunt Rachel thought of everything and with the help of his aunts and many of you we had tons of special surprises along the way. Thanks to Allan Myers Construction for the private flight allowing us to go and everyone that contributed to the plane stocked with goodies.
When we got home we had another hospital stay. We were able to rally again and do one final trip to Ocean City NJ last week thanks to Make-A-Wish Philadelphia. Kellan does hospice the right way!Kellan is nearing the end of his fight. Sunday night I told him how grateful I am for the gift of him and all he has taught me. I told him we would be OK and we would care for his things. He told me he was going to die. I said yes, he will be OK and so would we. This time he wasn't scared, he is ready.
Today, surrounded by family I asked if he was happy. He looked around and nodded yes. He chooses happy, always.Please continue to pray for him. May God embrace him and guide him home. May his family and friends find peace, hope and happiness.
In faith,Kristin